A Visual Step-By-Step Guide and What You Will See Online
Go to https://eballotuv.votenet.com/afa. You will see the login screen below. If this is your FIRST login for this ballot, you will need to: (If this is NOT your first login for this ballot, click here to skip to #2 below)
a) Enter your activation code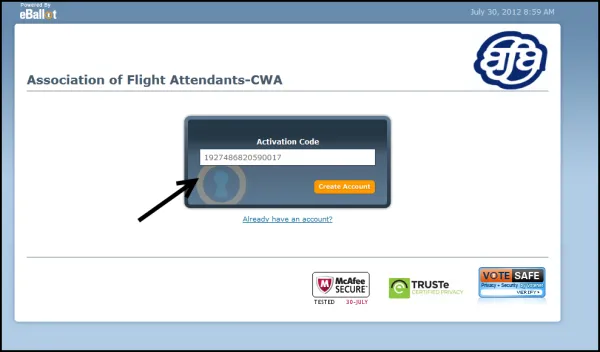 b) Then click on 'create account'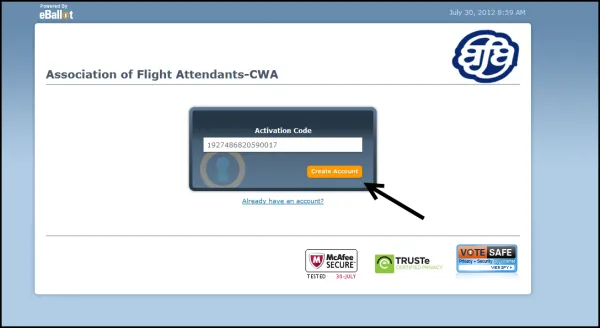 c) You will get a confirmation message and will be given your username. You will then be asked to create and confirm a password. Note that the password (if created online) should be a minimum of 8 NUMBERS (if on the phone it should be a minimum of 4 NUMBERS).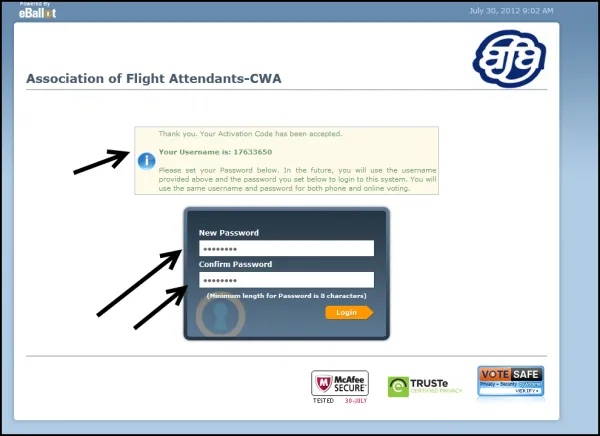 d) You should then click 'login'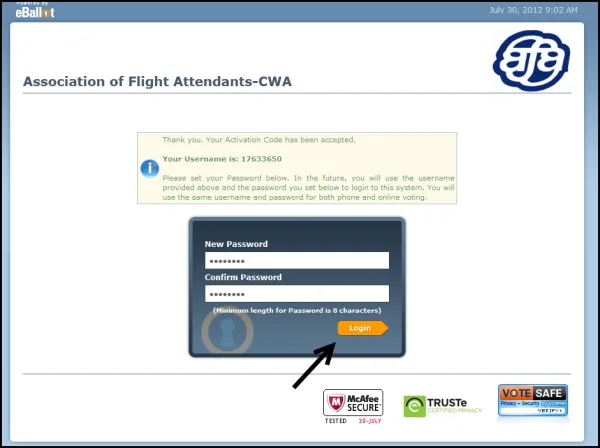 e) You will then get a new message alerting you to copy down your username.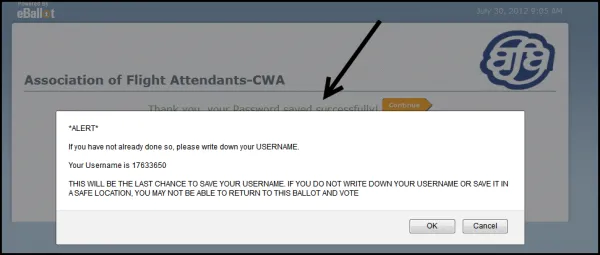 f) You should then click on the 'action' button next to the name of the ballot you wish to vote on.
g) The Ballot Page Screen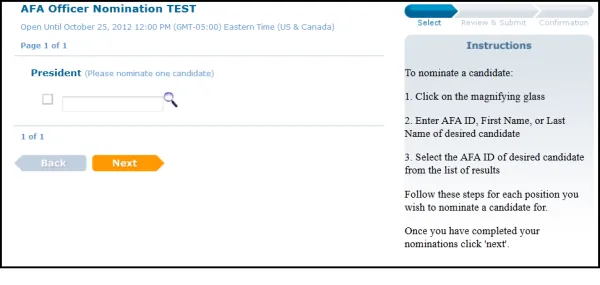 h) Click on the magnifying glass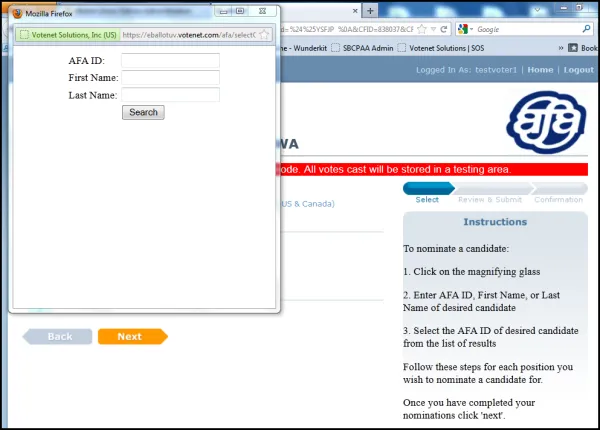 i) Fill in the data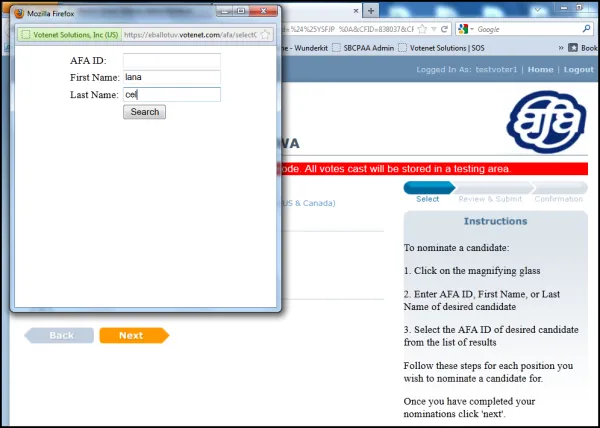 j) Click Search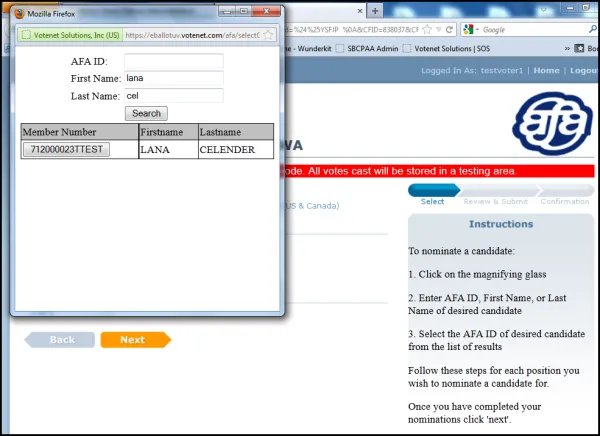 k) Click on Member Number and the system auto fills in the correct candidate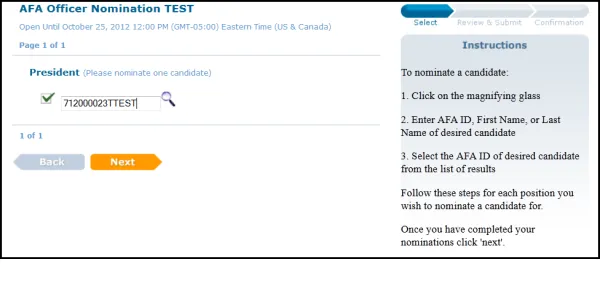 l) You will then have a chance to review your choice(s), and then you MUST check the 'participant consent' statement AND click submit to cast your ballot.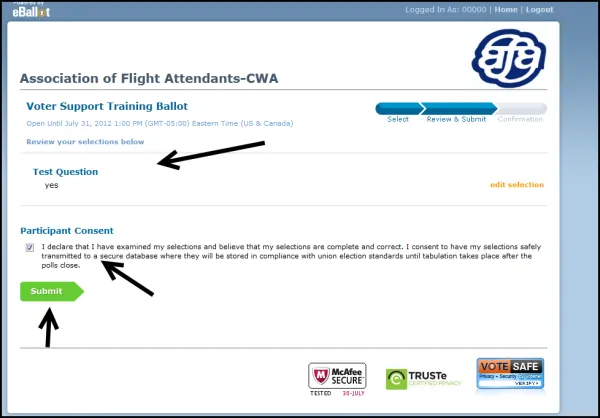 m) You will then receive a confirmation number and be able to access a receipt. NOTE THAT THE RECEIPT DOES NOT SHOW YOUR CHOICE(S).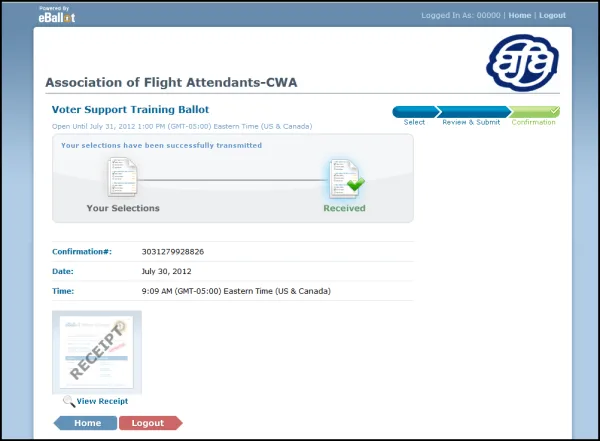 Sample Receipt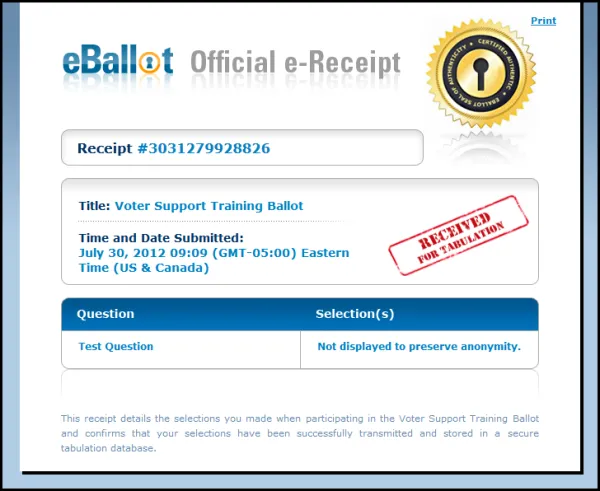 2. If this is NOT your first login for this ballot, from the login screen you will need to click on 'Already have an account?'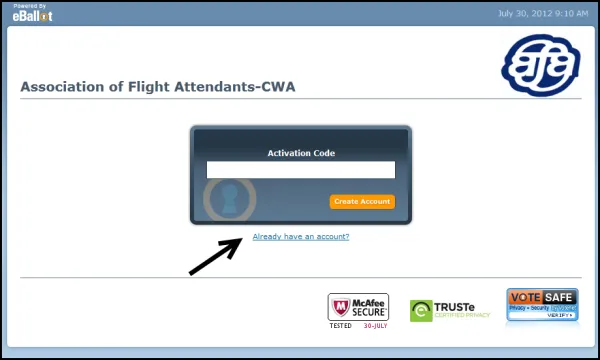 a) Then enter your username and password and click login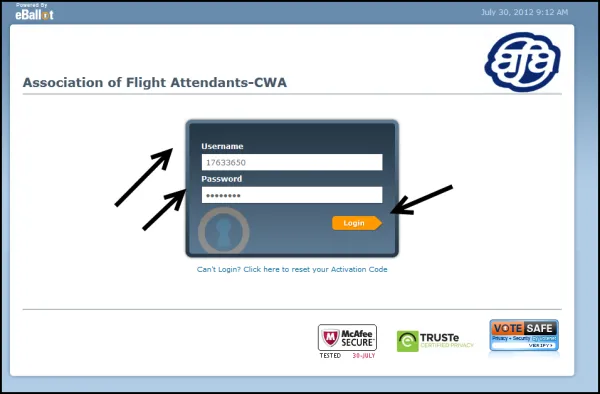 b) Next you will need to select the 'action' button (step 'f') above. Note that if you have already submitted one ballot for this election then your status is 'complete'.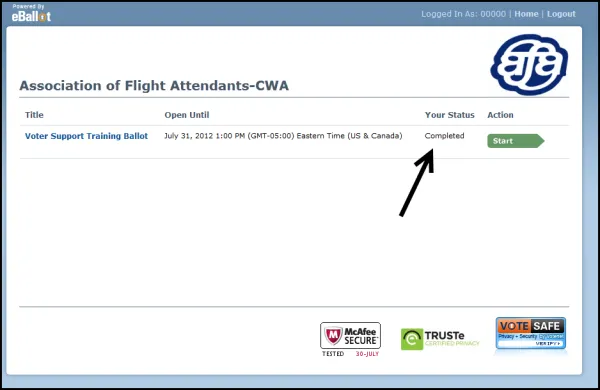 3. If you have forgotten your password, but can recall both your username and email (that you have on file) you can reset your own activation code. The system will automatically email you a new code.